Our Spa Covers Are Simply the Best!
We guarantee the best Service, Price & Support delivered to your home!

Ordering is easy as 1,2,3...
Step 1: Pick Your Shape
AVERAGE HOTTUB COVER SAVINGS for our ALL INCLUSIVE FEATURES = $110 or more, depending on the competitor.
Upgrade For LESS – Heavy Duty 2# Foam, Double Wrap Core + Other Add-ons For Less
Spa Cover Sale Covers = Lower Base Price + Lower Upgrade Prices + Longer Warranty = Superior Hot Tub Cover Value

*FREE Shipping for all Replacement Hot Tub covers
Prices are for covers 96"x96" or smaller. For larger, custom covers contact us for a quote.
* Due to higher shipping costs to LIMITED AREAS, there is a Restricted Delivery

Having trouble placing your order online or prefer a different option? We offer low-tech order options including:
CALL: Call 855.422.1500 and order by phone and we will send you a confirmation by email.
Email: Order by EMAIL, and have us personally contact you for your credit card information. Click here to use our email order form.
For Measuring Questions:
View our "How to Measure" video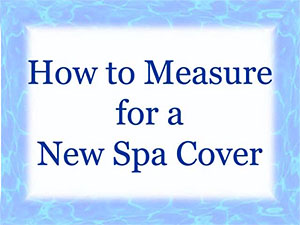 Read our Measuring Guide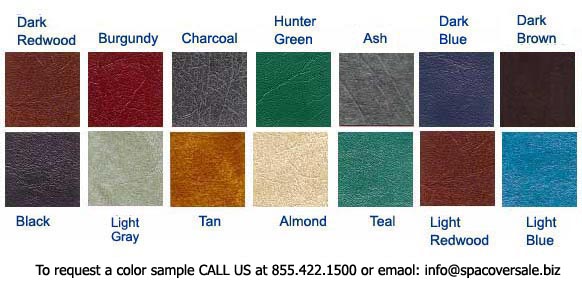 More about our covers:
Buy American from an American factory that will warrant your spa cover in the event of failure. Where do you take your cover if it needs warranty work? Mexico? Proceed with caution when purchasing a spa cover. The majority are manufactured south of the border. Buy with confidence. Buy from SCS.
How our Hot Tub Spa Covers are made:
The standard core is polystyrene foam 4″ to 2″ tapered to allow water to run-off. It is grooved and fitted with a galvanized steel channel for support along the hinge. The entire foam core is sealed with polyethylene sheeting to prevent water absorption.
More info
Most Competitors charge extra for:
3-5 Year Warranty (Value = $50)**

4″ to 2″ foam taper (9% more than most competitors) (Value = $20)

No Residential Delivery Charge (Savings = $20)
AVERAGE SAVINGS for our ALL INCLUSIVE FEATURES = $110 or more, depending on the competitor.
Upgrade For LESS – Heavy Duty 2# Foam, Double Wrap Core – For Safety and Lower Energy Costs